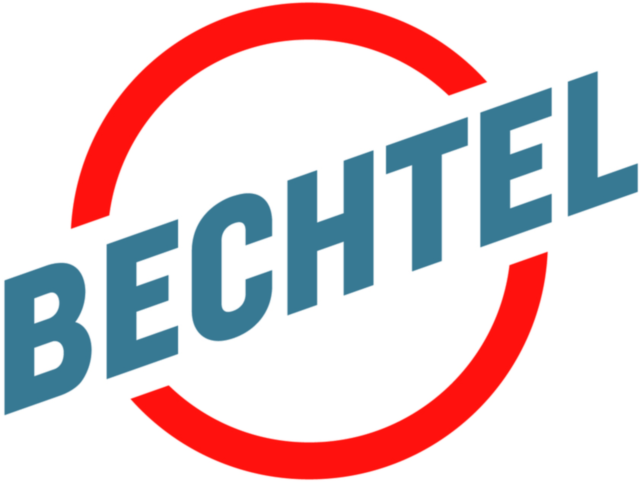 Job title: Structural Engineer

Company: Bechtel

Job description: Requisition ID: 268853
Relocation Authorized: None
Telework Type: Part-Time Telework
Work Location: New Delhi
Company Overview:
Since 1898, we have helped customers complete more than 25,000 projects in 160 countries on all seven continents that have created jobs, grown economies, improved the resiliency of the world's infrastructure, increased access to energy, resources, and vital services, and made the world a safer, cleaner place.
Differentiated by the quality of our people and our relentless drive to deliver the most successful outcomes, we align our capabilities to our customers' objectives to create a lasting positive impact.
We serve the Infrastructure, Nuclear, Security and Environmental; Energy; and Mining & Metals markets. Our services span from initial planning and investment, through start-up and operations. Core to Bechtel are our values – ethics, safety, quality, people, culture, relationships, innovation and sustainability, and our covenants – integrity, respect, collaboration, trust, and delivery. They are what we believe, what customers can expect, and how we deliver.
Summary:
Civil / Structural Engineer with Bachelor's / Master's degree in Civil engineering and 0 to 4 years of relevant experience in a design office of repute. Should have exposure to design office practices using computer aided design and 3D modeling tools.
Essential Job Duties: * Shall perform analysis and design of steel and concrete structures and foundations using software and manual methods.
Shall prepare calculation reports, material requisitions, service requisitions, technical specifications and quantity take-offs and provide input for design drawings during all phases of projects.
Shall check the drawings prepared by the designers.
Shall participate in conceptual studies, proposals.
Job Knowledge: * Knowledge of discipline engineering techniques and design calculation principles.
Knowledge of detail engineering and deliverables and understanding of the complete design work process including the tools.
Understanding of engineering procedures and design guides.
Basic understanding of the roles played by other engineering disciplines on projects.
Hands on experience of using software like STAAD.Pro / GTStrudl / ETAB.
Knowledge of applicable standards and codes. Preference will be given to the candidates with knowledge of international codes (US / British / Euro / Canadian / Australian)
Good skills in oral and written communication.
Should be proficient in using MS office tools.
Preference will be given to the candidates who are proficient in using 3D structural modeling software such as S3D, Revit etc.
Qualification: * Minimum 4-year degree from an accredited college in Civil Engineering.
Preference will be given to the candidates with Master's degree in relevant subject.
Experience:
Grade 22: 0 – 4 years of relevant work experience
Bechtel India is a global operation that supports execution of projects and services around the world. Working seamlessly with business line home offices, project sites, customer organizations and suppliers, our teams have delivered more than 125 projects since our inception in 1994.
Our offices in Gurgaon, Vadodara and Chennai will grow significantly and sustainably with exciting career opportunities for both professionals and young graduates who are passionate about creating a cleaner, greener, and safer world; building transformational infrastructure; making decarbonization a reality; and protecting people and the environment.
#LI-MP1
Shaping tomorrow together
Bechtel is one of the most respected global engineering, construction, and project management companies. Together with our customers, we deliver landmark projects that foster long-term progress and economic growth. Since 1898, we've completed more than 25,000 extraordinary projects across 160 countries on all seven continents. We operate through four global businesses: Infrastructure; Nuclear, Security & Environmental; Energy; and Mining & Metals. Our company and our culture are built on more than a century of leadership and a relentless adherence to our values, the core of which are safety, quality, ethics, and integrity. These values are what we believe, what we expect, what we deliver, and what we live.
Bechtel is an Equal Opportunity Employer. All qualified applicants will receive consideration for employment without regard to race, color, religion, sex, sexual orientation, gender identity and expression, age, national origin, disability, citizenship status (except as authorized by law), protected veteran status, genetic information, and any other characteristic protected by federal, state or local law.
In accordance with Bechtel's duty to provide and maintain a safe workplace for our employees and to safeguard the health of our families, customers, and visitors, we have adopted mandatory COVID-19 safety protocols for each work location, which may include a vaccination or testing requirement. Please speak with your Bechtel recruiter to determine which protocols apply to the work location for the job you are seeking.

Expected salary:

Location: Haryana – New Delhi

Job date: Fri, 26 May 2023 22:35:15 GMT

Apply for the job now!