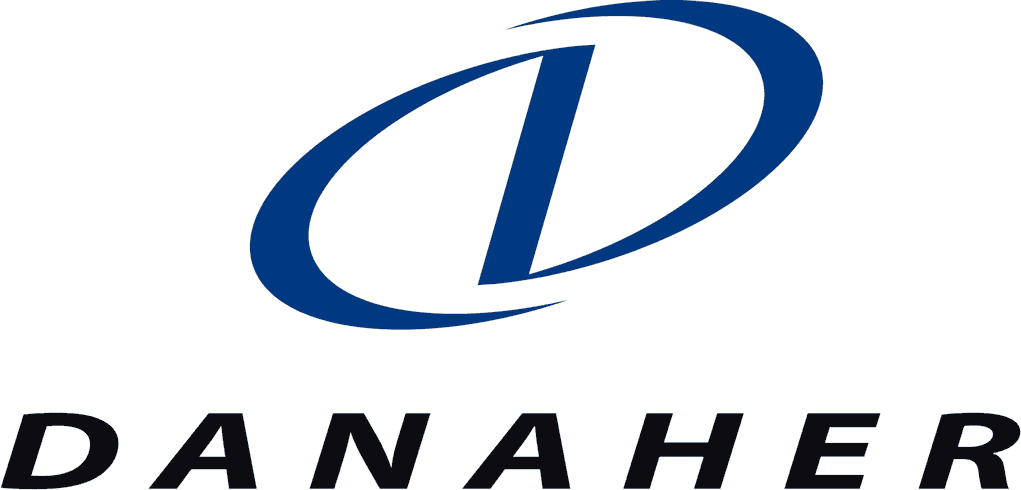 Job title: Software Engineer (Manual Testing)

Company: Danaher

Job description: Job Title -Software Engineer Job Location – Bangalore, India Wondering what's within Beckman Coulter Diagnostics Take a closer look. At first glance, you'll see that for more than 80 years we've been dedicated to advancing and optimizing the laboratory to move science and healthcare forward. Join a team where you can be heard, be supported, and always be yourself. We're building a culture that celebrates backgrounds, experiences, and perspectives of all our associates. Look again and you'll see we are invested in you, providing the opportunity to build a meaningful career, be creative, and try new things with the support you need to be successful. Beckman Coulter Diagnostics is proud to work alongside a community of six fellow Diagnostics Companies at Danaher. Together, we're working at the pace of change to improve patient lives with diagnostic tools that address the world's biggest health challenges. IDC is a research and development center with the vision of accelerating product roadmaps across various Danaher business segments. Started in 2014, the center now hosts 700+ associates, for multiple Danaher operating companies focusing on Diagnostics, Life Science, and Environmental and Applied Science segments. The operating companies includes Beckman Coulter, Radiometer, Leica Biosystems, Digital Teams, Hach, Leica Microsystems, HemoCue, Videojet, SCIEX, IDBS, Laetus, Cepheid and Beckman Coulter Life sciences. The IDC workforce comprises of various product engineering teams, working on development of software and hardware components of cutting-edge products for, Immunoassay, Chemistry, Hematology, Molecular diagnostics, Oncology, Neurosurgery and Water Quality. IDC has evolved as center of excellence for Cloud and data analytics, with significant contributions to the key informatics solutions. The teams consist of highly hardworking software & hardware engineers and development managers. The teams are supported by local Product managers, Quality & Regulatory and Intellectual property specialists. The inhouse teams works in close coordination with other global R&D centers at US, France, Germany, Japan, Australia, Denmark and Sweden. Located at the center of Bangalore IT HUB, IDC is housed at state of art facility. Our team is looking to add another smart Validation Engineer with 2- 6 years of experience to our outstanding team who can help in understanding, develop and implement test strategies to validate the tools that help in the development of our current and next generation of laboratory software systems and next generation software platform. The final, and definitely the most important, part of the position is we work on a product where failure is not an option. People depend on our product to make life saving decisions so we put in the effort and discipline upfront so we can sleep every night knowing our customers, and ultimately patients, are getting a product you can trust your life with. If you thrive in an amazing, fast paced role and want to work to build a world-class console software for our current and next generation software platform organization-read on. In this role, you will have the opportunity to: Interact with various teams across the globe to understand the requirements. Plan, develop, execute tests and track test activities, adhering to timeline and quality. Participates in discussions and reviews of test plans, test procedures and software requirements. Develop and execute both automated and manual test cases based on analyzed requirements and overall test strategy. Report errors in bug tracking tool and track the issues to closure incl. support of defect investigation, validate defect fixes and analyze impact of fixes. Develop, maintain and communicate status of the project. Collaborate with software development team, the functional manager, project manager, distributed, cross-functional teams to ensure products meet quality, performance, scalability, and reliability and schedule goals. Prepare appropriate documentation as required by internal product development processes and regulatory agencies. The essential requirements of the job include Bachelor's degree in Computer Science, Software Engineering or a related field with 2-6 years of experience. Experience in developing medical device software and working knowledge of FDA Quality Systems Regulation is desirable. Requires proven experience in software testing. Experience in developing manual test cases. Experience with Visual Studio 2012 or later. Experience with Windows operating systems. Test scripting. Experience in requirement gathering and deducing test scenarios. Experience with Azure Devops. Experience with a Test Management Tool. It would be a plus if you also possess previous experience in: Experience in medical device design & development in Agile environment is a plus. At Beckman Coulter Diagnostics we believe in designing a better, more sustainable workforce. We recognize the benefits of flexible, hybrid working arrangements for eligible roles and are committed to providing enriching careers, no matter the work arrangement. This position is eligible for a hybrid work arrangement in which you can work part-time at the Company location identified above and part-time remotely from your home. Additional information about this hybrid work arrangement will be provided by your interview team. Explore the flexibility and challenge that working for Beckman Coulter Diagnostics can provide. Danaher is a global science & technology innovator committed to helping our customers solve complex challenges and improve quality of life worldwide. Our world class brands are leaders in some of the most demanding and attractive industries, including life sciences, medical diagnostics, dental, environmental, and applied solutions. Our globally diverse team of 80,000 associates is united by a common culture and operating system, the Danaher Business System, which serves as our competitive advantage. We generated $29.5B in revenue last year. We are ranked #130 on the Fortune 500 and our stock has outperformed the S&P 500 by more than 5,200% over 25 years. At Danaher, you can build a career in a way no other company can duplicate. Our brands allow us to offer dynamic careers across multiple industries. We're innovative, fast-paced, results-oriented, and we win. We need hardworking people to keep winning. Here you'll learn how DBS is used to shape strategy, focus execution, align our people, and bring value for customers and shareholders. Come join our winning team! Danaher is committed to competitive compensation that typically has key components including base salary, variable annual incentive compensation based on personal and company performance, and long-term incentive. Equal Opportunity Employer Danaher Corporation and all Danaher Companies are equal opportunity employers that evaluate qualified applicants without regard to race, color, national origin, religion, sex, age, marital status, disability, veteran status, sexual orientation, gender identity, or other characteristics protected by law. The 'EEO is the Law' poster is available at: . Accommodations Individuals who need a reasonable accommodation because of a disability for any part of the employment process should call 202-419-7762 or e-mail [HIDDEN TEXT] to request accommodation. When you join us, you'll also be joining Danaher's global organization, where 80,000 people wake up every day determined to help our customers win. As an associate, you'll try new things, work hard, and advance your skills with guidance from dedicated leaders, all with the support of powerful tools and the stability of a tested organization. At Danaher, we value diversity and the existence of similarities and differences, both visible and not, found in our workforce, workplace and throughout the markets we serve. Our associates, customers and shareholders contribute unique and different perspectives as a result of these diverse attributes. If you've ever wondered what's within you, there's no better time to find out.

Expected salary:

Location: Bangalore, Karnataka

Job date: Sat, 27 May 2023 07:51:26 GMT

Apply for the job now!